MQII-UP East conducted the Khwaja Ghareeb Nawaz peace conference and
educational conclave at Bagahi Eidgah Maidan, Kanpur on 6th March and SSC
Academy, Khurram Nagar, Lucknow on 7th March respectively.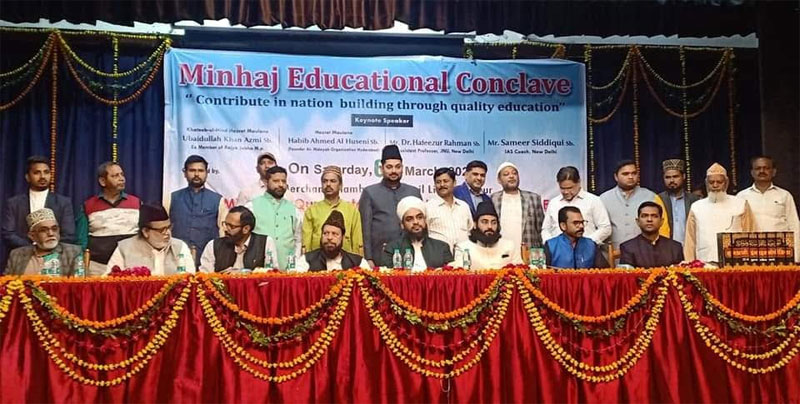 The prominent guests who addressed the audience included Maulana Ubaidullah
Khan Azmi (ex-member of Rajya Sabha), Maulana Syed Muhammad Ashraf Ashrafi (AIUMB),
Maulana Hashim Ashrafi (AIUMB), Habib Ahmed Al-Hussaini (founder of Al-Hidayah
organization), Dr. Hafeez ur-Rahman (Assistant Professor, JNU, New Delhi), and
Sameer Siddiqui (IAS Coach)
Addressing the gathering, renowned speaker Sameer Siddiqui stated that
21st-century technological advancements have posed new challenges, and equipping
our new generation with the right education is the way forward for facing these
challenges. He stated that Muslims were at the forefront of efforts to spread
knowledge in the past and there is a need to revive the culture of knowledge
once again.
Maulana Obaidullah Azmi stated that Minhaj ul Quran's initiatives in the
field of education will bring a revolution for Indian Muslims. Prominent Sufi
saints like Khwaja Ghareeb Nawaz (RA) promoted the culture of knowledge and
interfaith harmony and these virtues are needed in our times to make our world
peaceful.
Maulana Habib Ahmed Al-Hussaini said that knowledge is the only way out of
the current situation of crisis and Muslims should gain knowledge and be ready
to travel far away distances if needed to gain a quality education.
Dr. Faiz Idrissi stated that we should take lessons from history in order to
improve our present situation and gaining knowledge and righteous character are
integral to improving the status of Ummah.
Shaykh-ul-Islam Dr. Muhammad Tahir-ul-Qadri also addressed the conference
from Canada via video message and congratulated the organizers for taking up
this noble cause.
The speakers highlighted the teachings of prominent Sufi Saint Hazrat
Moinuddin Chishti (RA) in reviving Islamic teachings through the service of
mankind and stressed the importance of serving the people through educational
and social service projects.
Saiyed Nad-e-Ali, Qazi Sami, Qazi Saidul Haq, Zeeshan Khan Niyazi, Sayyed
Arshad, Nawaz Khan, Shahnawaz Khan, Abdul Ahad Khan were also present during the
event.
During this program, there was also an announcement of Minhaj Polyclinic for
free treatment of patients, free ambulance service, and a community kitchen
service (Langarkhana) for providing food at Rs. 10 to the poor people and a
foundation stone for Minhaj public school in Kanpur.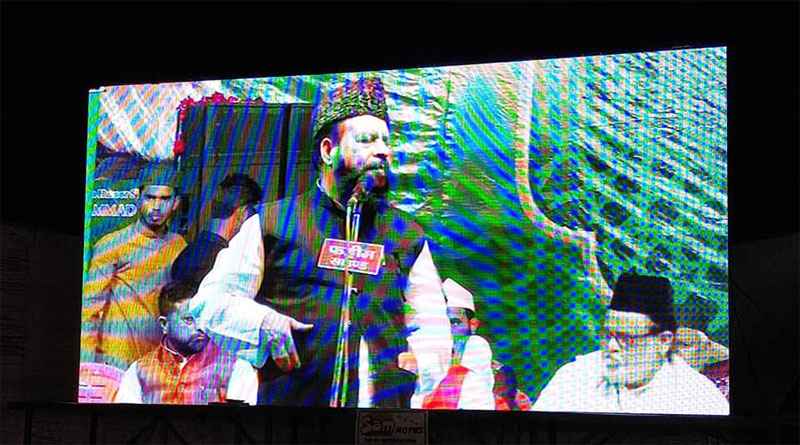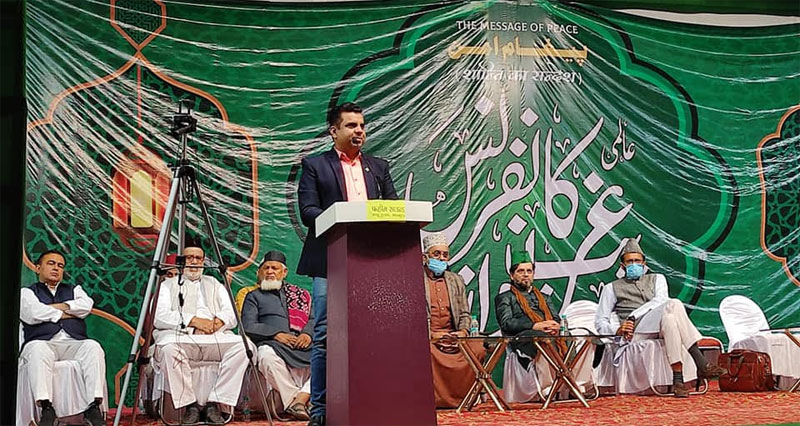 Minhaj Educational Conclave