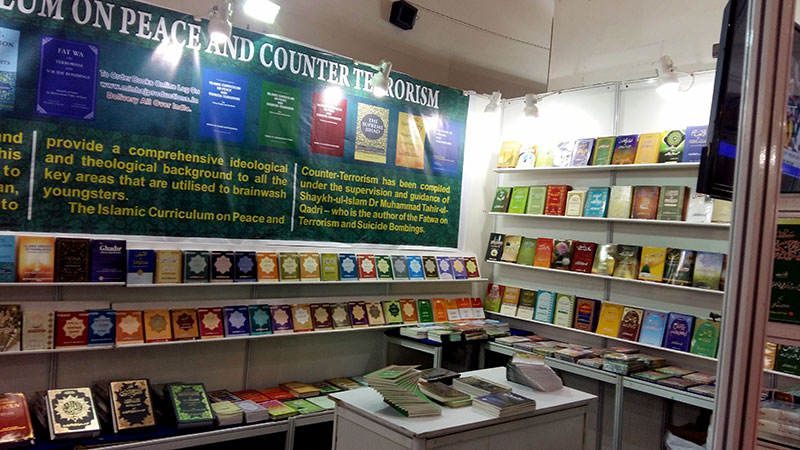 Minhaj Publications took part in the World Book Fare in India under the banner of MQI India. Hundreds of books of Shaykh-ul-Islam Dr Muhammad Tahir-ul-Qadri were put on the exhibition on the occasion. The international Book Fair is a regular feature that was held from January 7, 2017 to January 15, 2017 in New Delhi. This international event is being held in India for last 44 years and enjoys the unique distinction of being the largest Book Fair of Asia.
The team that made all arrangements was led by MQI President Syed Naad-e-Ali. Shaykh-ul-Islam's books in Urdu, English and Arabic languages were part of the Book Fair. In addition, thousands of addresses of Dr Tahir-ul-Qadri in the form of DVDs and CDs were also available. A large number of visitors visited the stalls of books of Shaykh-ul-Islam and took keen interest in the literature produced by him.
Meanwhile, leaders of different faiths also visited the stalls of MQI India. They showed keen interest in the books and appreciated Dr Tahir-ul-Qadri for his contribution to promotion of interfaith dialogue. They also praised Minhaj Publications for taking part in the Book Fair.
This was the 25th edition of the International Book Fair that is being held in New Delhi out of 44 exhibitions that have been arranged in India.