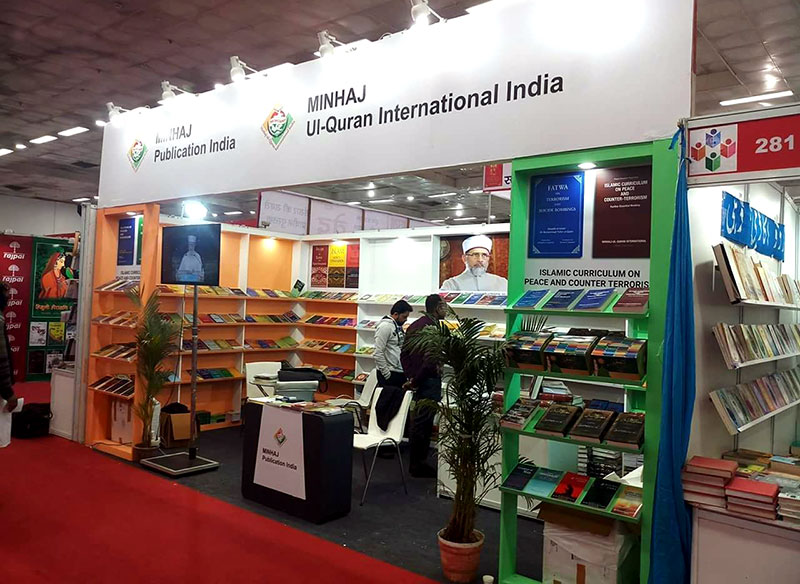 Publications Department of Minhaj-ul-Quran International-India is
participating in World Book Fair for the last 5 years under the guidance of Nad-e-Ali
Saiyed (President of MQI-India). The Fair is organized by National Book Trust,
India, an autonomous organization under the Ministry of Human Resource
Development, Government of India, working towards promotion of books and the
habit of reading in the country.
Minhaj Publications India Book Store has always been a center of attraction
for knowledge seekers and true book lovers irrespective of caste and religion.
The same way by the grace of Allah, we also participated in World Book Fair-2018
between 6th January 2018 and 14th January-2018. People from all religions
visited our book store and were inspired by the range and depth of books written
by Shaykh-ul-Islam Dr. Muhammad Tahir-ul-Qadri.
We were amazed by the enthusiasm of the visitors belonging to other
religions' about the work of Shaykh-ul-Islam Dr. Muhammad Tahir-ul-Qadri. Day by
day more and more people are joining Minhaj-ul-Quran, and thanks to the efforts
of Nad-e-Ali Saiyed, and grace of Allah, Minhaj-ul-Quran International has
already become well-known and respectable name in in India.