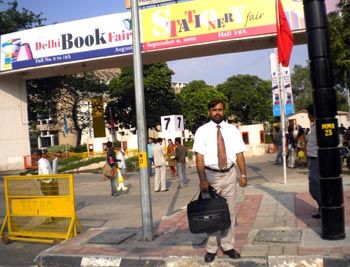 On the invitation of Dehli Gurdwara Management Committee and Satnam Enterprises
Delhi, Sohail Ahmad Raza; Director of Directorate of Interfaith Relations MQI, left
for Delhi to participate in book fare held in India on September 1, 2009. Upon reaching
Delhi, Sardar Chanchal Singh, secretary of Delhi Sikh Gurdwara Management Committee,
Sardar Jaswant Singh, Sardar Ashpreet Singh, Director of Satnam Enterprises Delhi
and P.N. Kala welcomed the guest upon his arrival and lodged him in the VIP guest
opposite to Parliament House.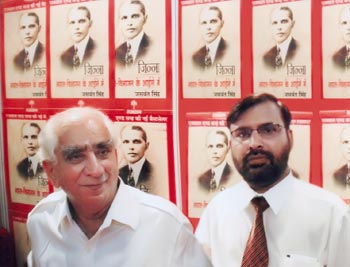 During the visit of Delhi Book Fare, numerous books of Shaykh-ul-Islam Dr Muhammad
Tahir-ul-Qadri were present on the stalls of different Indian publishers which particularly
included Farid Book Depot and Enterprises, Gillani Book Depot, Adabi Dunya Publishers,
Jaseem Book Depot and Deccan Traders etc. Sayyid Hayatullah Shah, president of MQI
Haiderabad Deccan, also came to hold meeting with the publishers. The discussion
with the publishers revolved around the standard of publications of Shaykh-ul-Islam
and other related matters. A survey report was prepared in the light of which central
policy would be mapped out.
Sohail
Ahmad Raza and Sayyid Hayatullah Qadri visited the shrines of Hazrat Khawaja Niazm-ud-Din
Aulia, Hazrat Khawaja Qutub-ud-Din Bakhtiar Kaki, Qazi Hameed-ud-Din Nagori, and
Hazrat Amir Khusro to pay their respects. They also prayed to Almighty to give good
health and long life to Shaykh-ul-Islam Dr Muhammad Tahir-ul-Qadri.
Sohail Ahmad Raza also called on Mr. Jaswant Singh, former Indian Foreign Minister
and central leader of BJP, whose recently launched book on the Quaid-e-Azam Muhammad
Ali Jinnah caused such a uproar in India and became the basis of his ouster from
the party. Mr. Jaswant Singh gifted his book to Mr. Raza along with his autograph.
He said that he wrote truth in the book and no one could prevent him from writing
what he believed as truth.
Sohail Ahmad Raza said that the Quaid-e-Azam was in favour of united India before
joining Muslim League but due to obduracy of Congress, he was led to join All-India
Muslim League. From that point onward, he made strenuous efforts for the creation
of a new state on the basis of Two Nation Theory. He told him that his book served
to negate Two Nation Theory, which would be opposed in Pakistan.
Sohail Ahmad Raza invited Jaswant Singh to visit the central secretariat of Minhaj-ul-Quran
International during his visit to Pakistan in future. During his visit to the central
secretariat of Indian National Commission for Religious Harmony, which is located
in Ashok palace New Delhi, he held meeting with Dr M.D. Thomas, director of the
Commission. He briefed the work and contribution of MQI under the leadership of
Shaykh-ul-Islam Dr Muhammad Tahir-ul-Qadri to the cause of peace, interfaith harmony
and dialogue along with the help of website.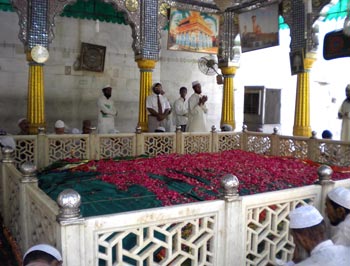 Dr M.D. Thomas expressed his pleasure to see the website of MQI especially the
contribution of Directorate of Interfaith Studies and paid glowing tribute to Shaykh-ul-Islam
due to his contributions in the field of peace, harmony and international integration.
He said that his Commission was ready to engage with DIFR and work collectively
on these areas.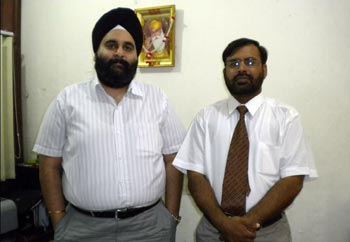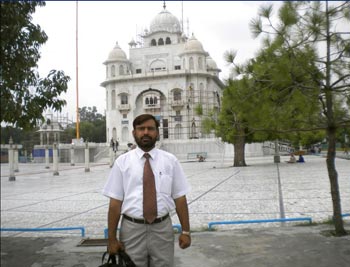 Besides this, Director of MQI's Interfaith Relations visited a number of places
and held meetings with the noted personalities. In his meeting with Sardar Chanchal
Singh he discussed with him the possibility of furthering the dialogue between Islam
and Sikh religions. He also called on Dr Marari Lal, Ashok Bhander, Sardar Harbagin
Singh, Sardar Jasweet Singh, and others.