It's always a good time to give, but the month of Rabi-ul-Awwal , when our Beloved
Prophet (peace and blessings be upon him) was born, makes our giving especially
blessed. His mission brought the Divine light and learning to us. Our job is to
preserve the sacred source and contribute positively to our surroundings and spread
the message of peace, mercy and compassion which is at the core of Prophetic (ﷺ)
teachings.
Minhaj Interfaith and Welfare Foundation carried out various welfare activities
in this blessed month to fulfill the needs of poor and destitute. A brief report
of our latest events is given below:
Hyderabad, Telangana Welfare activities
Minhaj Interfaith and Welfare foundation team of Hyderabad conducted Welfare
activities in remembrance of the Birth of the Prophet Muhammad (peace be upon him).
Day 1- Saturday 31st Dec 2016:
MIWF Team went to a mostly overlooked orphanage, situated in a very old government
building. The team served dinner to those poor orphans and later distributed confectionery
and stationary items.
Day 2- Sunday 01st Jan 2017:
MIWF Team went to 3 different locations distributing food and fruit packets to
the poor, sick and orphans:
Charminar Hospital
Anees-ul-Guraba Orphanages
Indo-American Cancer Hospital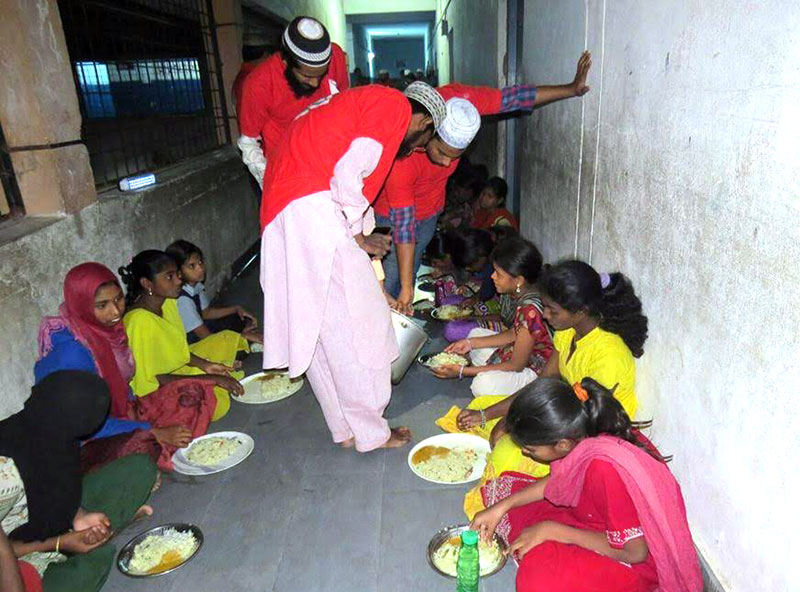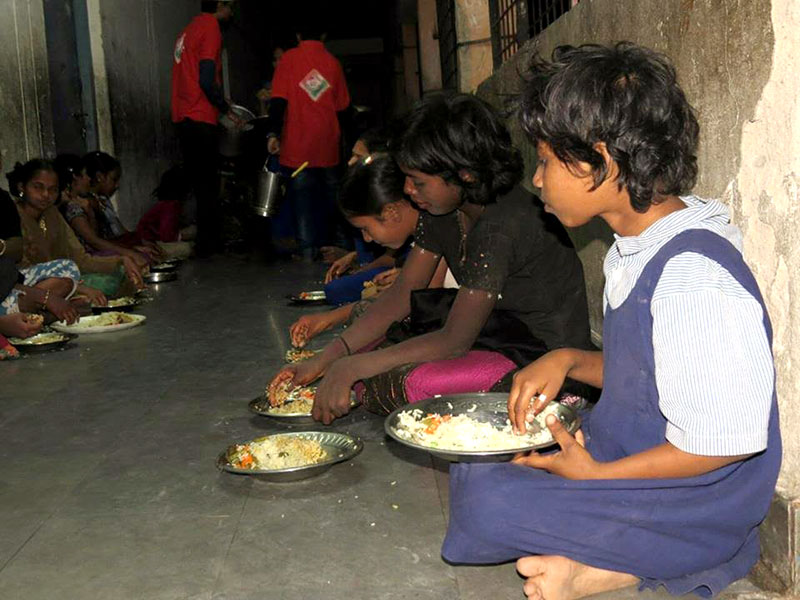 KOLKATA, West Bengal, Welfare activities
Distribution of blankets amongthe poor by Minhaj Interfaith and Welfare Foundation
Kolkata @ Howrah,WB.
Clothing the poor is a sunnah of our Beloved Prophet (peace be upon him).
Hadith
Hadrat Bilal (Radiyallahu Anhu) was asked, "How did the Messenger of God spend
his money?"
He said, "Whenever he had anything, I was the one to whom it was entrusted
–from the time he was raised up by God until he departed this world-. He was such
that, if an individual came to him, submissively, and he saw that he was lacking
clothing, he would give me the command, and I would borrow money with which to purchase
a cloak and clothe him in it, and feed him…" ▶(Abu Dawud, Sunan (The Book of Tribute,
Ruling, Spoils (Kitab Al-Kharaj Wa Al-Imara Wa Al-Fai'), chapter on 'The Ruler accepts
the gifts of Polytheists'), vol. 3, p. 498, Hadith #3050.)
MIWF Kolkata team is carrying out distribution of 1500 blankets in 10 different
areas after shortlisting poor families in the respective areas.